Meet Kamel's Family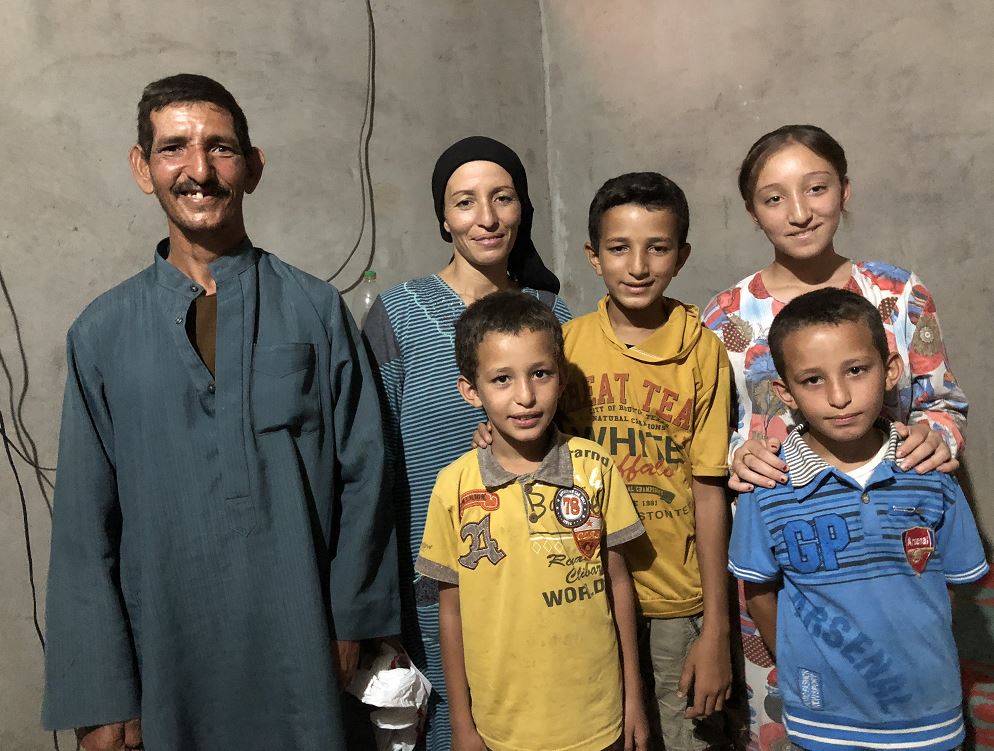 Kamel is a simple man, a husband and a father. He is married to Olfat and has four children; Mary is 16 years old, Milad is 14 years old, and two twins, Kirolos and Gamil are 11 years old. He worked as a farmer in a Monastery in a city called Fayoum in Upper Egypt. Unfortunately, one day, an unforeseen circumstance turned his life upside down. While at work, Kamel was hit by a truck leaving him with numerous injuries. As a result, he lost function in both his arms so he had to leave his job. He now receives only 400 LE ($24) disability pension and they have no other source of income. Devastated and frightened by what could happen to the family now that Kamel doesn't have a stable income, Olfat knew she had to do something. Olfat was advised not to work because she has a severe cardiac problem that puts her at a great risk. Despite her medical condition, she is trying to find a job.
Kamel and Olfat worry about their everyday expenses and their children's education expenses but their trust in God is so strong that they have all the faith that He will provide a solution for their problems. Regardless of their situation, Kamel and Olfat always have a smile on.
You have the power to do something, to lend a helping hand to this struggling family and show them that they are not alone. With a small monthly donation, Kamel won't have to worry about providing for his family or affording to send his children to school.
Help us, help them.
For just $50 a month, YOU can have an impact on Kamel's life.