Behind the scene of the holidays clothing distributions, the servants of the Shepherd and Mother of Light (SML) spend weeks negotiating with factories and wholesalers to get the best deals on clothes. They do this knowing that thousands in Upper Egypt are counting on them; the lower the price, the more families receive gifts during the feasts. At the same time, many of these needy families struggle to make ends meet throughout the year. It's not always easy to find good, steady employment.
After carefully studying the situation, the SML Board reasoned that they could resolve both issues at once by establishing a jeans factory. El-Raie Factory would be able to produce better quality jeans at a lower cost, while also providing job opportunities for those who needed it most. Self-sustaining projects, such as the jeans factory, are the pillars of SML service. They empower the needy by allowing them to manage the projects and sustain themselves, without requiring any financial support from SML once they're up and running.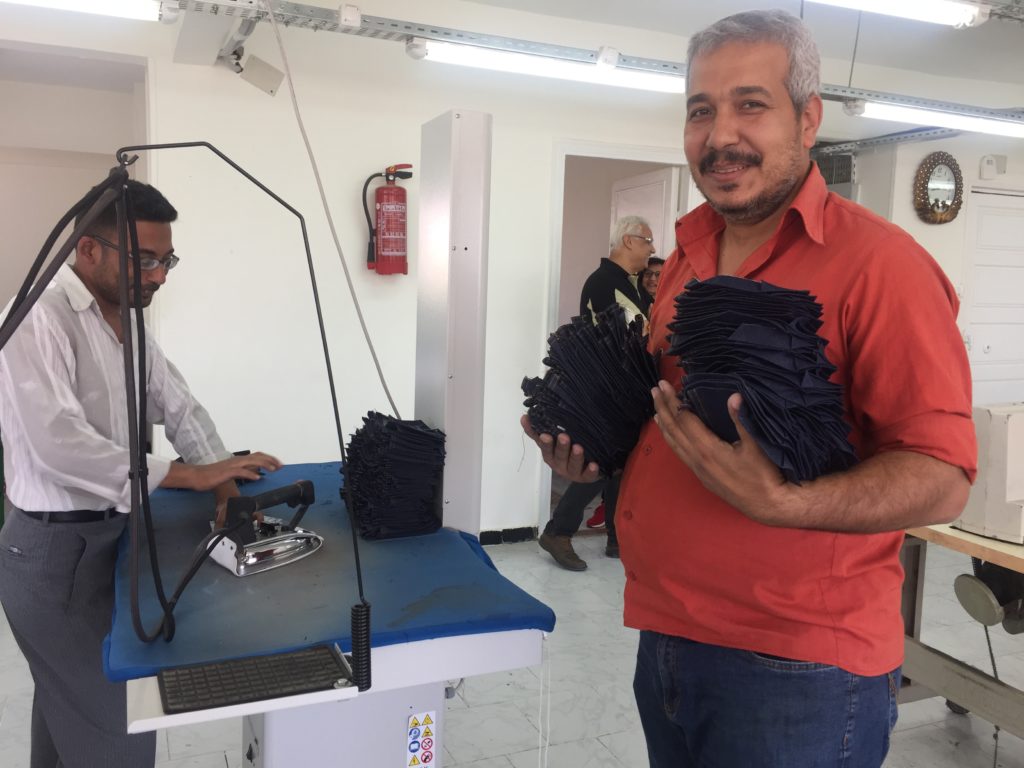 El-Raie Factory was officially opened in the 10th of Ramadan District in Cairo this past February. So far, they have hired 38 workers who are capable of producing 600 pairs of pants per day during their 8-hour shifts. While some of the workers were already experienced seamstresses, many of them received on-the-job training through SML.
The first production was dedicated to SML's Easter clothing distribution. Since then, there has been high demand for the pants, under the label "Marino Jeans," from both Christian services and wholesalers. As the factory continues to grow, they're planing to hire more workers and serve more of the need than ever before.