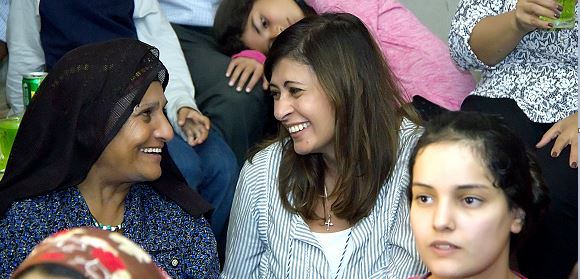 Serve and Be Blessed
Dates: Oct. 20th – Oct. 26th
Cost: $650 (includes all except airfare)
Highlights:
-Visits to villages in Upper Egypt with SML volunteers.
-Guided tours of monasteries & churches.
-Nile cruise with dinner.
-An experience you will never forget!
More Information:
Comfortable Van with WiFi
The local servants from The Shepherd & Mother of Light (SML) arrange all visitations and meals.
  The number of participants cannot exceed 12 individuals. 
 The cost of $650 covers all (meals, transportation, hotels) except airfare.
Join us for a great trip & an unforgettable experience!
To pay for the trip: Make checks payable to:
Care 4 Needy Copts
P.O. Box 939 Plainview, NY 11803
Or pay Online
For more information and questions:
Please call the office at (516) 349-9400 or send us an email to info@care4needycopts.org 
Watch a recap of the 2018 Field Trip: