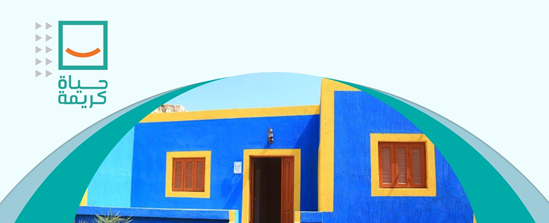 Together for our beloved country Egypt.
Care 4 Needy Copts will be accepting donations on behalf of the Haya Karima (Decent Life) project.
All donations will be transferred directly to the initiative in Egypt and will be 100% tax-deductible.
تهدف المبادرة إلى توفير الحياة الكريمة للفئات الأكثر احتياجًا على مستوى الجمهورية ، كما تتضمن شقًّا للرعاية الصحية وتقديم الخدمات الطبية والعمليات الجراحية، وصرف أجهزة تعويضية، فضلًا عن تنمية القرى الأكثر احتياجًا وفقًا لخريطة الفقر، وتوفير فرص عمل بالمشروعات الصغيرة والمتوسطة في القرى والمناطق الأكثر احتياجًا، وتجهيز الفتيات اليتيمات للزواج.
Haya Karima ("Decent Life") is a nation-wide initiative with the main objective of improving the quality of life in the poorest rural communities and urban slums. The initiative has 4 pillars: 1. Improving living-standards and investing in human capital; 2. Developing infrastructure services; 3. Raising the quality of human development services; and 4. Economic development and increasing access to basic services such as health, education, water and sanitation.
---
Learn more about the initiative: