"Hamadtou Inspires The Crowd and Lashin Wins The Open Tournament".
As Misr Al-Mahaba Hospital (MMH) in Bani Mazar, El-Minya opened the doors of its outpatient clinic to its first patients this past month, C4NC held its first-ever Table Tennis Tournament at Samuel Field Y in Little Neck, NY to benefit the hospital. The much-anticipated event was attended by international stars from Egypt, including El-Sayed Lashin and Sameh Awadalla, and were joined by players of many other nationalities.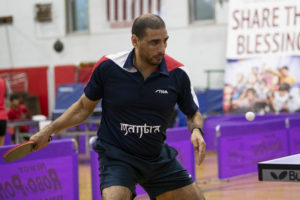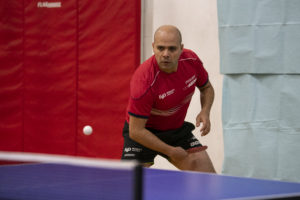 However, the most inspirational player drawing the largest crowd was undoubtedly Ibrahim Hamadtou, the Egyptian-born table tennis sensation who plays using his mouth to hold the racket and his bare foot to serve the ball. Ibrahim tragically lost both of his arms in a train accident when he was child but he did not let that prevent him from pursuing his love for table tennis. He is now world-famous in the table tennis community and beyond for his unique playing style and incredible story of resilience.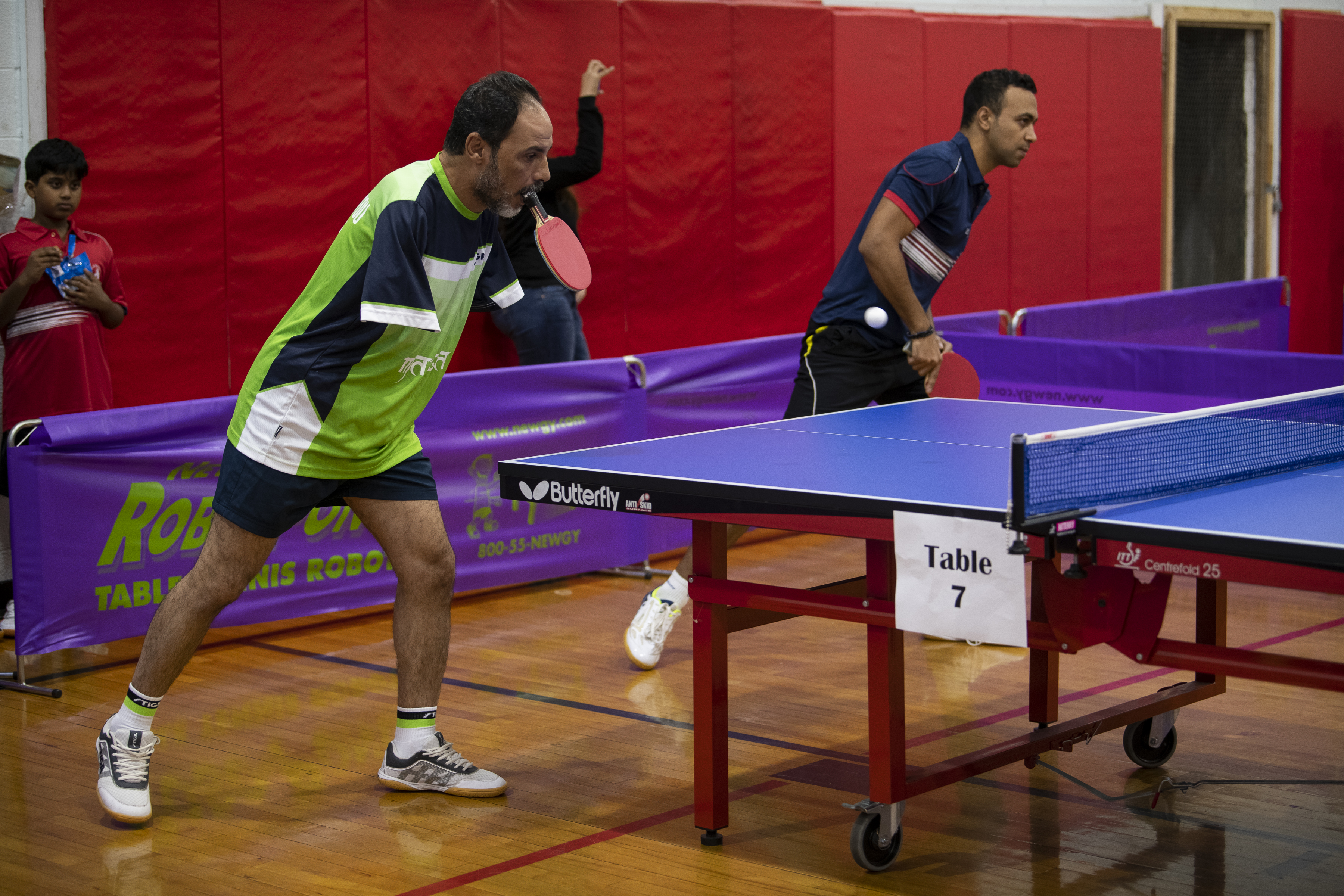 "Nothing is impossible." – Ibrahim Hamadtou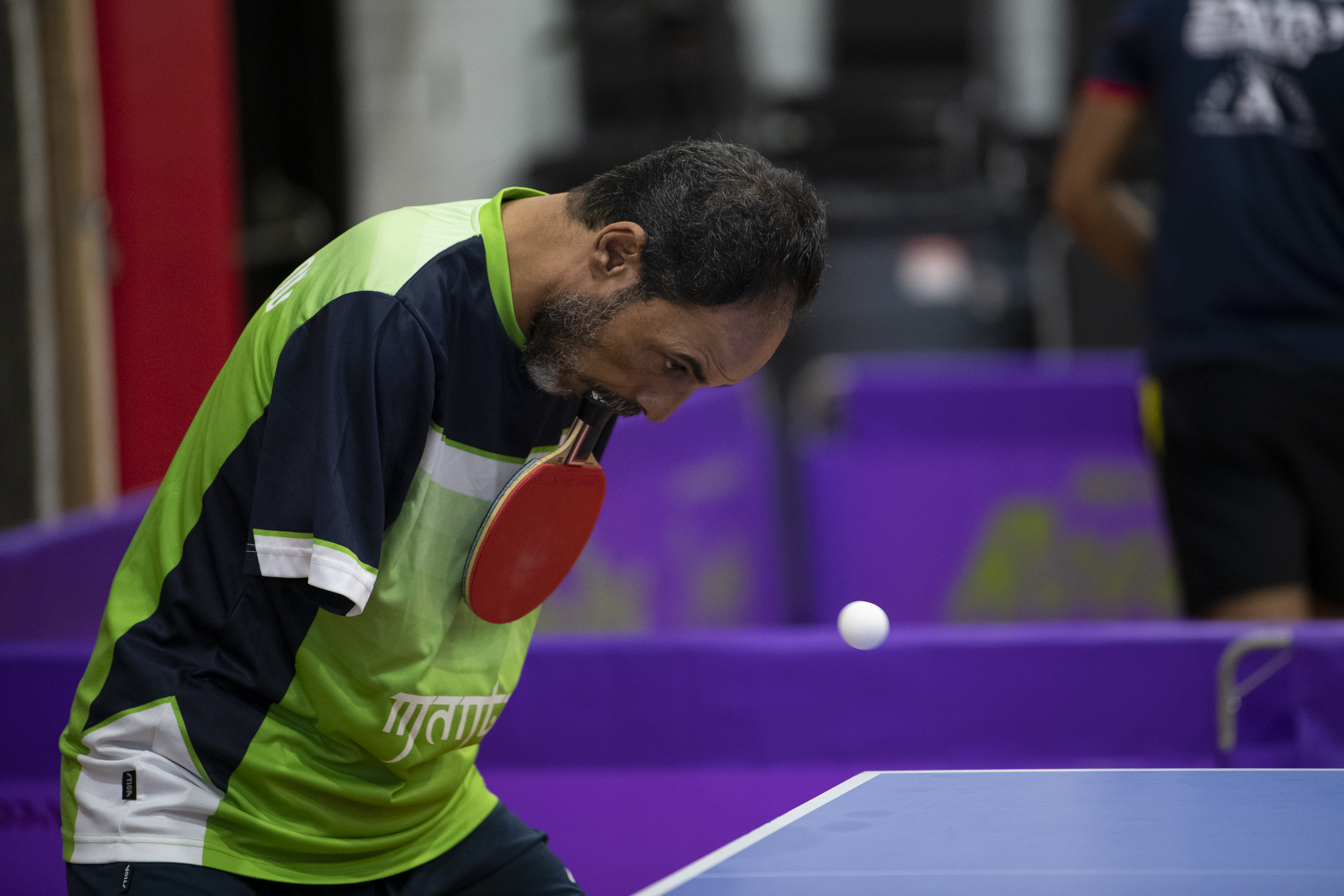 Ibrahim's message to anyone who dares to dream beyond their means is always the same: "Nothing is impossible." His life motto and advice also holds a special place in the heart of the C4NC family as we treat our first patients at Misr Al-Mahaba Hospital—when no one thought even being able to construct such a facility was possible.
The tournament featured a number of categories for players of various skill levels, with trophies and prizes available for those finishing at the top of their groups. Players and spectators were also treated to an array of Egyptian food and treats supplied by volunteers.
Tournaments Winners:
•Open event:
El-Sayed Lashin First, Sharon Alguetti Scond,
Adar Alguetti & Mahmoud Zaghloul Third.
•Under 2100:
Mukaila Rabiu First and Marco Mizrahi Second.
• Under 1800:
Marco Makkar Frist and Omid Rofeim Second.
•Under 1600:
Jaideep Grewal First and Ashraf Naguib Second.
• Under 1200:
Nicholas Kui First and Thomas Morra Second
• Under 1000:
Ming Lu First and Botond Acosta Second
•Handicap:
Sameh Awadalla First and El-Sayed Lashin Second
Photos By:
Chadi Mansi
Wedding Photographer
918-219-7447
www.mansistudios.com
Instagram Daily Updates @mansistudio