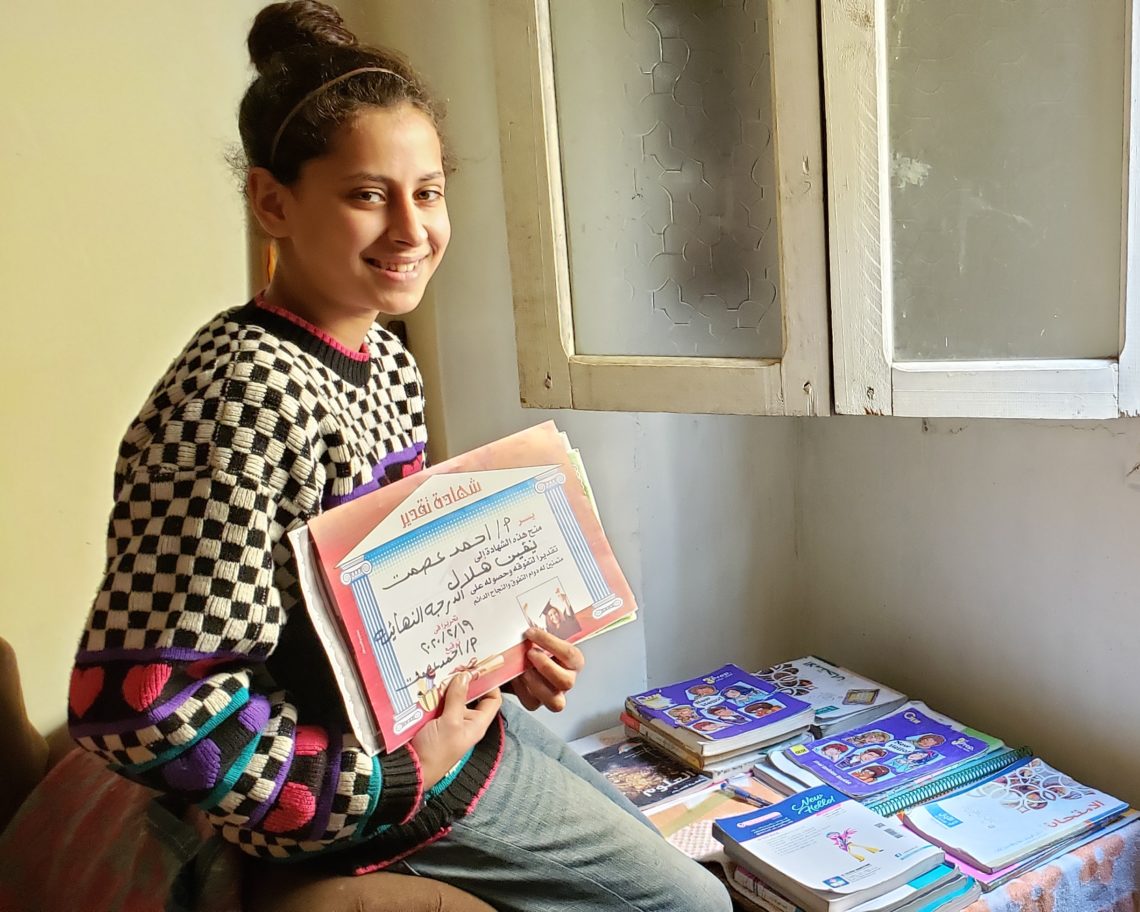 In a small village in Upper Egypt, Hilal lives in a small apartment in Beba with his wife Mariam and his five children; he works as a door attendant (custodian) in the village's school earning an income of 1,200.00 LE.


To increase his income he purchased a "tuk-tuk with a monthly installment s. Unfortunately, the "tuktuk" was stolen from him and he was left to pay the remaining installments. Hilal struggled to provide for his family and pay the installments for the "tuk-tuk" at the same time. Hilal had to make tough decision in order to deal with his financial strain, he took his girls out of school, although he knew that they are bright students.
During the visit of the shepherd and Mother of Light servants, they noticed that Hilal's girls are home and inquired about the reason. SML assessed Hilal's situation and enrolled him in the family sponsorship program right away. They also helped him purchase furniture and other household necessities.
A year later, in March of 2020, SML servant visited the family for a follow-up. Hilal and his wife Mariam, shared the great news that is worth sharing after they came close to losing hope! The girls were enrolled back in school and were doing great; they were at the top of their classes in their first semester of 2020.